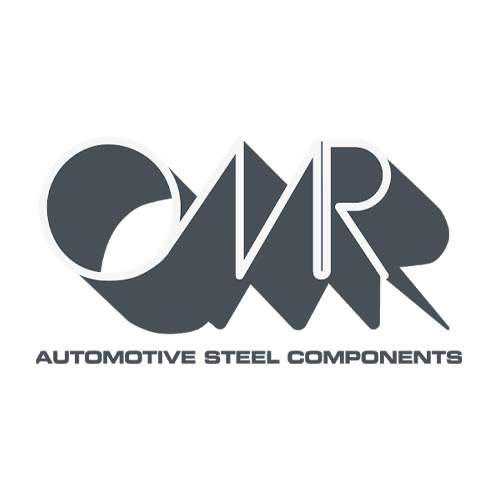 WHEN AND HOW DID YOU BEGIN WORKING WITH THE STREPARAVA GROUP?
The cooperation began in the early 1990s, but initially it concerned small supply lots (rods, brackets etc. …); the relationship rocketed and took tangible form and dimensions starting in 2014, the year in which the project for the suspension of the IVECO DAILY became part of the product supply activities.
WHAT IS IT THAT SETS STREPARAVA APART FROM OTHER COMPANIES IN THE SAME SECTOR?
Streparava is considered as a point of excellence in the automotive sector. As a result, this aspect has enabled OMR to grow and learn a great deal from this cooperation, in addition to giving us the pride of being able to work with, and for, a group such as Streparava.
Perhaps the fundamental element setting Streparava apart is the fact that it is a family company that has already reached the third generation (for a certain period, all three generations were present in the company, Ed.). This is an important value that pervades the atmosphere and can be perceived in the entrepreneurial approach and in the high professional breadth of the Streparava team.
WHAT DO YOU APPRECIATE MOST IN THE RELATIONSHIP WITH STREPARAVA?
The professional breadth and quality, along with other positive aspects, of the people who work at Streparava, their generous interaction, honesty, frankness and collaborative spirit. In the relationship with Streparava, we "feel reassured", and this gives us a great sense of satisfaction.
WHAT DO YOU THINK IS THE SECRET TO THE SUCCESS OF YOUR COOPERATION WITH THE GROUP?
The fact that our companies share an important family tradition is a significant value, combined with an affinity in their approach, their "Brescian" identity with a powerful passion and work ethic, based and founded on a close rapport between people, are all things that help generate an entrepreneurial feeling with a long-term vision that represents the winning aspect of our relationship.
IN YOUR OPINION, WHAT HAS BEEN THE BEST INVESTMENT MADE BY STREPARAVA OVER THE LAST FEW YEARS?
Streparava is now considered as a "pocket multinational", to quote a frequently-used description; the development of this international dimension, and the diversification of products and processes attained in recent years, without doubt represent fundamental points of strength for the Group, also allowing the entire supply chain to grow and develop at the same time.
WHY DO YOU THINK YOU WILL CONTINUE TO CHOOSE STREPARAVA FOR YOUR BUSINESS?
Streparava is a company projected towards the future; this aspect, combined with the Group's consolidated structure and the professional ethics of the people who work there, represents security for a supplier in the continuity of the relationship, and also a guarantee for the attainment of shared, long-term objectives.
READ THE LATEST INTERVIEWS