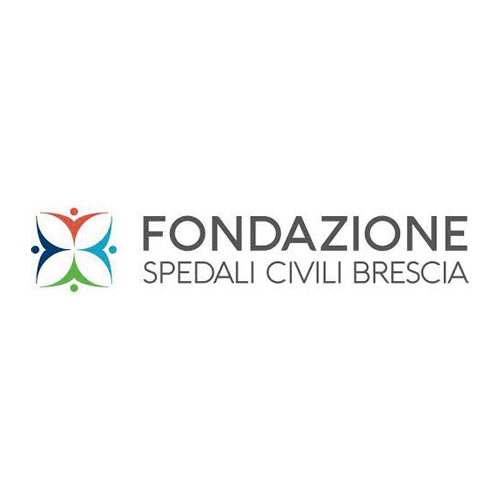 President, Spedali Civili foundation
Fondazione Spedali Civili Brescia onlus (Foundation for Civil Hospitals in Brescia, Non-profit organisation of social utility)
On the occasion of Streparava's 70th birthday, I am happy to be able to provide a contribution by describing the relationship between the Spedali Civili foundation and Streparava.
Pierluigi Streparava, Cavaliere del Lavoro ("Merit for Labour" knighthood) was one of the five founder members of the Spedali Civili di Brescia foundation, and his initiative was of fundamental importance for its formation.
The foundation vitally needs to be able to rely on support from Brescia-based companies; in fact, it is by means of donations that it can perform its statutory mission of funding projects offering support for the health and socio-sanitary activities of the local health authority's "Spedali Civili" (civil hospitals).
Streparava S.p.A. has adopted the value of philanthropy, embodying it in the code of ethics that the company has compiled; the foundation is an organisation that has directly benefited from this moral principle.
The generosity demonstrated by Streparava S.p.A. became tangible during the hardest period of the pandemic caused by the coronavirus, and to this we should add the activities performed by its President amongst his entrepreneurial colleagues in order to promote donations to the benefit of the foundation.
Through the generosity of the Brescia area and its enterprises, during the year 2020 the foundation was able to implement many projects to the benefit of the "Spedali Civili" (Civil Hospitals). The most important and challenging was the refurbishment of the building structure and plant of the 6-floor hospital wing named "Scala 4.0", in order to receive 170 patients suffering from the Covid infection. The operation, performed in just a few months, proved to be particularly laborious and complex, and the powerful motivation shown by the Board of Directors, of which Pier Luigi Streparava is a member, was a fundamental element in its execution. Personally I am very grateful to him for having offered his experience in enterprise, associations and in the field of philanthropy, helping to make the foundation an effective partner for the "Spedali Civili" (Civil Hospitals).
READ THE LATEST INTERVIEWS