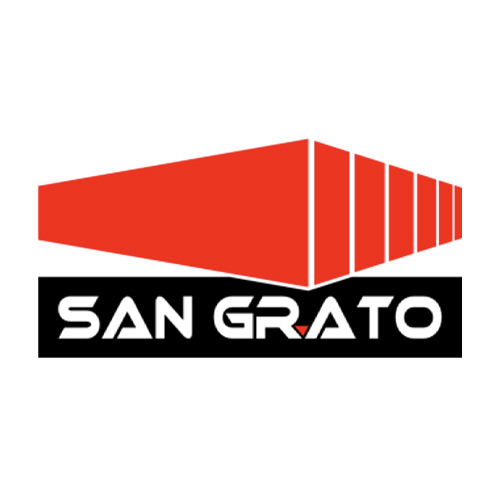 WHEN AND HOW DID YOU BEGIN WORKING WITH THE STREPARAVA GROUP?
The cooperation between San Grato and Streparava runs back many years, of the order of over three decades. In fact, in order to describe these developments correctly, I had to talk to my father, who still today has a clear memory of how it all started. Cavaliere ("Merit for Labour" knighthood) Gino Streparava and Dr. Taglietti were colleagues at the Brescia-based company OM which, at the time, was an important client for San Grato: my father knew them both well for this reason.
Cavalier Gino Streparava founded the Streparava company, and, in addition to engineering work and the production of machine tools, he had the idea of setting up a department for hot-pressing steel.
Later, when Cavalier Streparava took the strategic decision to close this department, he informed my father and asked him whether he would be interested in becoming a supplier/partner, and said that he would be prepared to give him access to the various pieces of equipment.
His offer was accepted in the appropriate spirit, and from then on, the relationship continued without a hitch. In fact, it strengthened over the course of the years, consolidated by the new generations who brought a fresh managerial imprint to the activities.
WHAT IS IT THAT SETS STREPARAVA APART FROM OTHER COMPANIES IN THE SAME SECTOR?
I believe that the most important differences that hallmark it so distinctively are linked to the investments targeted at the creation of products that are of greater complexity and strategic interest for Clients. More specifically, I am referring to the fact that you have implemented your manufacturing activities so that you can supply the end client with innovative, ready-assembled components. In this way you are able to attain the necessary degree of customer fidelity, approaching the market that is hardest to conquer, notwithstanding the rapid advance of globalisation. You are facing this latter factor decisively and resolutely, by means of the various acquisitions that you have made to date.
WHAT DO YOU APPRECIATE MOST IN THE RELATIONSHIP WITH STREPARAVA?
Our partnership, as previously mentioned, began many years ago, and I think that year after year the relationship has become increasingly resilient as a result of a number of different factors, which I can summarise as follows: continuity in the exchange of information, a quest for quality, reliability and reactiveness, with mutual transparency and trust in consolidating the supply landscape, sharing prospective strategies for bilateral growth.
WHAT DO YOU THINK IS THE SECRET TO THE SUCCESS OF YOUR COOPERATION WITH THE GROUP?
In San Grato we attach great importance to the value of the Team, which we also find in Streparava. I think my perception of the growing collaboration lies in one of our main strengths with various customers: Co-design, intended both as growth in continuous targeted research to the optimization of the parts in supply, but also and above all as a focus on the development of new products. We pursue this strategy by making the most of our many years of experience in the automotive field and beyond, both in terms of dimensional geometry and in terms of the various types of steel, depending on the final application. Our Mission is to anticipate the customer's need: in this sense, our R&D team works to develop and improve the innate and rooted mechanical passion, also with a view to maximum competitiveness and the possibility of increasing mutual synergies.
IN YOUR OPINION, WHAT HAS BEEN THE BEST INVESTMENT MADE BY STREPARAVA OVER THE LAST FEW YEARS?
It is not easy to provide a simple answer from outside the company to such a "complex" question, but during a Plant Tour, I was particularly impressed by your axle fatigue testing machine, which I saw was highly advanced, to the point that your end clients considered it as an essential response for the assessment of the complete product's functional and mechanical characteristics.
In my opinion, I believe that this notable investment has enabled the expansion of the product range, consolidating and implementing your expertise, enabling you to reach very high levels of innovative skill, thus giving the end client a greater level of performance when compared to competitors.
WHY DO YOU THINK YOU WILL CONTINUE TO CHOOSE STREPARAVA FOR YOUR BUSINESS?
In recent years you have made many acquisitions, which have given Streparava a position of absolute prominence on a growing market. At the same time, you are diversifying your sector of penetration, approaching new clients and new fields, also venturing into the aluminium sector by creating the company ALUNEXT, which certainly integrates your processes even more comprehensively.
We share your vision and we are proud to be an important business partner that approaches the future in a modern, effective and sustainable way, perpetuating a "style" that perhaps belongs to times past, and ensuring that human relations always remain the foundations for every new challenge!
READ THE LATEST INTERVIEWS