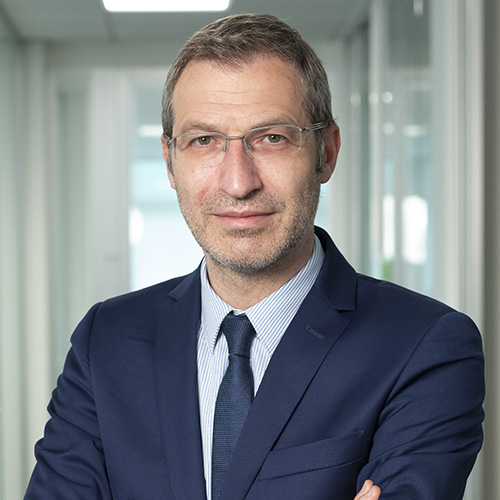 PASSIONATE, INSPIRED, SUSTAINABLE: WHAT DOES THIS MEAN FOR YOU?
It means a Group of people who perform their work with passion, always endeavouring to improve and introduce innovations in order to ensure the respect of environmental, social and economic sustainability. People linked to shared values and objectives.
WHICH ARE THE MILESTONES OF STREPARAVA'S SUCCESS OVER THE LAST 70 YEARS?
The milestones of Streparava's success were the changes of generation, carefully prepared well in advance, without any adverse repercussions. The people who now lead the company, and who led it in the past, have been very skilful and forward-thinking in adapting it to differing stages in history, not necessarily copying the model that had been followed up until then, but making the necessary changes with courage and future vision.
WHAT IS IT THAT SETS STREPARAVA APART FROM OTHER COMPANIES IN THE SAME SECTOR?
Without doubt, the staff's passion, in addition to the atmosphere inside the company and the desire to all go in the same direction in order to face problems and difficult moments. The team is united and values are shared by the whole squad. Another fundamental aspect is that of always striving to improve and not feeling that the goal has already been achieved. Streparava is without doubt a company in step with the times, and moreover, in some circumstances it anticipates the trends. That's what makes the difference.
THE YEAR 2020 HAS RADICALLY CHANGED THE WORLD OF WORK. HOW HAS IT AFFECTED STREPARAVA'S ACTIVITIES?
Streparava was ready to face the new method of working, at all levels, both as regards distance working without physical contact, and as regards adaptation to the new working environments and the rules that we are now accustomed to following every day. As a result, our activities have not suffered in any specific way.
WHAT GIVES YOU MOST PRIDE IN YOUR WORK AT STREPARAVA?
When I joined the company in 2007, as well as being the latest arrival, I was also the youngest in the office. Today, 14 years later, I am the longest-serving person in the department. This shows that the company has no fear of renewal, and on the contrary, it positively performs this function, consolidating acquired levels of expertise and contemporaneously aiming for improvement both in technology and in knowledge. And it does this by investing in people. Everything has changed with respect to a number of years ago, when people were "jealous" of their work. Today the objective is to teach, train, and operate in such a way as to provide continuity to every generational change and alternation. These are also my values, and I am proud that by performing my role, I can put them into practice.
WHAT IS THE MOST OBVIOUS AND EFFECTIVE TECHNOLOGICAL IMPROVEMENT TO HAVE BEEN DEVISED BY STREPARAVA?
A few years ago, Streparava began using a tool that gives it a structured strategic vision of the future and simplifies the attainment of medium-/long-term objectives through the development of targeted projects. This tool, the "Hoshin Kanri matrix", is part of a more extensive procedure whose objective is to increase process efficiency and make it lean at all levels. The method of work has changed, with a view to becoming more efficacious, with the lowest waste of resources.
OVER THE YEARS, WHAT DO YOU THINK HAS BEEN THE BEST INVESTMENT?
Without doubt, investing in human resources has been the best decision: this means training individuals, thinking of overall wellness, attempting to combine work and private lives, understanding people's needs, enabling them to feel part of a "family", concentrating on improvement. When new employees join the company, they are not left in isolation, but accompanied along a path that encourages their integration straight away and enables them to feel at ease.
FOR THE COMPANY'S FUTURE, HOW IMPORTANT IS THE DECISION TO MOVE TOWARDS PRODUCTION HALLMARKED BY SUSTAINABILITY?
At the present time, and increasingly day after day, sustainability is becoming an essential factor in every sector. Already some customers are requesting product lines that are compatible with sustainability plans. Streparava impeccably implements the need to be sustainable; in the near future, this characteristic can only increase the company's distinctive personality, becoming an added value. Of course, another factor of no little significance is that this attention demonstrates Streparava's awareness with regard to this important theme.
IN YOUR OPINION, WHICH OPERATION PERFORMED FOR THE BENEFIT OF STAFF WAS MOST APPRECIATED BY THE EMPLOYEES?
It is difficult to select a single operation. We can say that the corporate welfare platform, along with the desire to create corporate groups bonded by sports interests, was certainly appreciated. But I should not fail to mention the company cash machine, and the agreement reached with a local bank for finance granted to employees. The attention dedicated to this area is constant, by means of questionnaires designed to fathom shared needs.
READ THE LATEST INTERVIEWS